Diary of a Rock Balancer ::
Gravity Glue 2022: The Fool
(Short Film)
---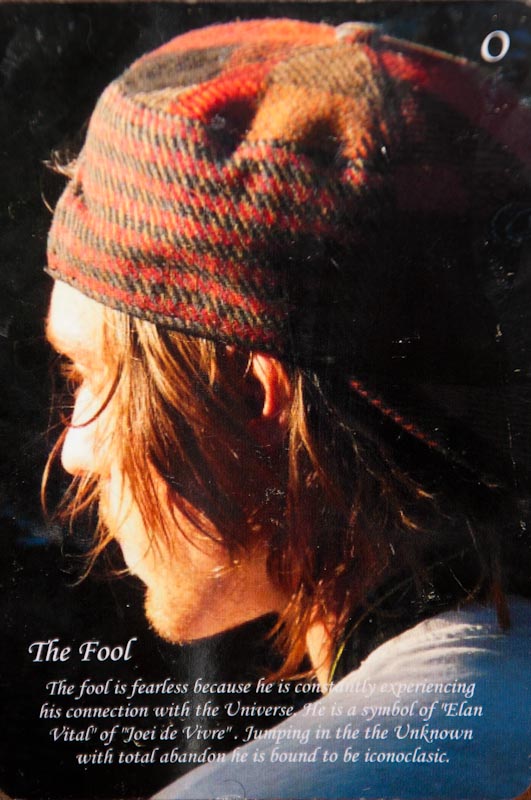 Back in 2010 at the creek in boulder, co, USA.. a local psychic from Europe, by the name of Urja, approached me with a gift. She gifted "the Fool" card from her custom-made tarot deck. To my enchantment, "the Fool" was illustrated by a picture of me, years prior, when Urja candidly captured a moment of me sitting at the creek's edge, looking at my balanced rocks in the sun..
Her intuition at the time, i suppose, had glimpsed the teachings and wisdom of "the Fool" in me sitting at the creek entranced with the elements..
Her fool card read:
"The fool is fearless because he is constantly experiencing his connection with the universe. He is a symbol of "Elan Vital" of "Joei de Vivre". Jumping into the unknown with total abandon he is bound to be iconoclastic."
---
Fast Forward to Now..
I suppose my career path resembles a giant leap "into the unknown", particularly since receiving that card — abandoning the safeties of a regular job and life.. placing faith in creative curiosity and the flow of things.
The previous edition of this annual film was "diary of a rock balancer" featuring 2021's creative pursuits while living in Boulder. It was primarily a display of work I do when I'm in my home setting. In March 2022, I moved out of my Boulder apartment of 3 years… in order to destabilize the growing comfort of home.
the first 3-rock creation I'm seen building in this film, aptly named "the Fool", was balanced on my last day in Boulder, before road-tripping to Canada with an unclear fate. Closer to the end you will see a series of creations done around Calgary, Alberta, Canada, mostly in the Bow River.
From Calgary, i leaped again — this time on a one-way flight to Edinburgh Scotland, on route to balance for a festival called Kelburn Garden Party, and an event in Dunbar called European land art festival. From Scotland I spontaneously leaped larger… one-way to Prague, Czech Republic, to meet some new friends in the earth art community.
I ended up balancing there for an exclusive forest party called "Stromy", which is czech for "Trees".. my ritualized installation of a 6-point mandala with a centered 7th, appears later in the film alongside the track "ocean trees" by feathered sun ("this is for the trees..!").
Also included are many locations around northern Czech Republic, near borders with Poland and Germany — inside an abandoned 1300 year old church engulfed by forest on a hill top, and an abandoned WWII tin mine / military prison, built and occupied by the Germans at the time — respectively.
I also went on to participate in a Czech land art festival called Konigsmuhle, which translates to "King's Mill", situated on an ancient highway near the German border. This is the location and home, where the wooden sculptures appear, surrounding a single glistening stone, appearing to balance on the water's surface.
It was a complex web of yes-saying, despite whatever challenges or fears my mind decided to conjure. I experienced countless signature moments of magic throughout the uncertain web of creative endeavor — with nature, with people, with my self.
I eventually arrived back to Colorado by car, via Calgary in late September to co-create with the changing leaves.. this is when I re-found the 3 rocks of the Fool, and recreated the balance with Autumn colors, before eventually falling into an obsession with the stone circle and leaf pool that appears about halfway through the film.. the clips sequentially document roughly a month of time as I cycle several iterations of leaves, each from a different tree, through the pool.
---
Lastly, this is the longest of my annual films so far, because there was simply too much experiential footage that really touched my spirit in this diary of the Fool.. thus I decided to employ my previously developed dj practice, to weave some choice music together into a kind of seamless, harmonically aligned, tapestry of audio-visual flow.
I claim no rights to the list of included music and samples. My main focus here and with these annual films is working with sound that inspires certain feelings, partially matching or complimenting those of the raw experience behind the clips . .. I think I actually spent most time mixing the audio just right in a kind of simultaneous sequencing of various sections and transitions of video content..
Needless to say, I put my heart and soul into the production of this film and I hope that it inspires sense of magic, peace, and inspiration in Nature and to listen for their own creative curiosity.
---
I generally create and share all my work for free and am very much "listener supported". I hope to continue producing this nature art and sharing its magical possibilities with the world, and thus any monetary contribution and support is very welcome to allow the time and tools for it to happen.
— camera gear, exploration, creation, filming, editing, stable living/traveling —
If you'd like to support my work, please consider becoming a patron on my newly published Patreon page. I've also created a new donation PayPal page where anyone can give one-time donations, or create a rolling subscription in any amount. The patreon page is new and I'm still thinking of potential perks to include with each tier.. current ideas include exclusive hi res demonstration videos with additional commentary / instruction, dedicated Q&A, hi-res desktop backgrounds, in-person virtual workshops, coupon codes for my print shop, etc… but for now, each tier is listed as general support, which all goes toward making my full time creative flow possible.
Thank you!
---
---
Gravity Glue | The Fool
VIEWING RECOMMENDATIONS
BIG Screen (4k resolution)
BIG Sound
BIG Heart
ENJOY !!!
---
---
---
---
~
~
Selection, Design, Balancing, *Cinematography, Video Editing, Music Mixing by Michael Grab
Guest Camera work:
*Drone footage recorded by Petr Mikšiček
*Footage of MG walking through forest recorded by Jan Macek
Wood Sculpture #1 by Milan Beżaniuk
Wood Sculpture #2: "Marzebella" – Ruler of Krušné Hory (Ore Mountains) by Jiří Lajn
All music and spoken word is under copyright and ownership of its respective artist. The intent of these short films is not for profit, but simply to encourage a deeper curiosity for the broader system of Nature and our connection within.
More music by these artists can be found and purchased in the following links. . .
~
~
---
---
=== MUSIC ===
---
ASC & Inhmost – Existential Theory
https://www.facebook.com/Inhmost-1700392193609567/
https://auxiliary.bandcamp.com/
---
Azaleh – Astral
https://www.instagram.com/azalehmusic
https://www.facebook.com/azalehaudio/
---
Nordlight – Feel Yourself
https://soundcloud.com/nordlightmusic
https://www.beatport.com/artist/nordlight/102034
https://www.last.fm/music/Nordlight
https://quietentertainer.bandcamp.com/track/feel-yourself
---
Boards of Canada – Open The Light
Boards of Canada – Mr Mistake
https://warp.net/artists/91407-boards-of-canada
https://twitter.com/boctransmission
https://boardsofcanada.bandcamp.com/
https://soundcloud.com/boardsofcanada
---
Tipper – Adrift for Days
https://soundcloud.com/tippermusic
http://www.facebook.com/tippermusic
https://twitter.com/tippermusic
---
Peace Orchestra – Who Am I
https://www.allmusic.com/artist/peace-orchestra-mn0000031760
https://music.apple.com/us/artist/peace-orchestra/3540770
https://www.discogs.com/artist/7570-Peace-Orchestra
https://en.wikipedia.org/wiki/Peace_Orchestra
---
Ivy Lab ft Roses Gabor – Can't Say No
https://www.facebook.com/IvyLab/
---
kLL sMTH – The L0ophites
https://soundcloud.com/KLLSMTH
https://www.facebook.com/kLLsMTH/
https://www.instagram.com/kllsmth/
https://killsmith.bandcamp.com/
---
Feathered Sun – Ocean Trees
https://www.discogs.com/artist/3761042-Feathered-Sun
https://soundcloud.com/featheredsun-sc
https://featheredsun.bandcamp.com/
https://www.instagram.com/featheredsun.de/?hl=en
---
Pensees – Karine
https://soundcloud.com/pensees
---
Saturna – Call to the Unknown
https://saturnasound.bandcamp.com/
https://www.beatport.com/artist/saturna/150818
https://soundcloud.com/saturnamusic
---
ASC – The Shadow of Everyone
https://www.facebook.com/Inhmost-1700392193609567/
https://auxiliary.bandcamp.com/
---
---
=== Samples ===
---
Meredith Monk – Dolmen Music
Baraka – Sower of Seeds
Rich Medina – Journeyman
Cosmic Eye Podcast – "Understanding the Wisdom of the Fool"
Alan Watts
Bruce Lee
Jan Macek
Birds
---
---
---
MADE WITH LOVE
---
---
---
Help
Support

This Work: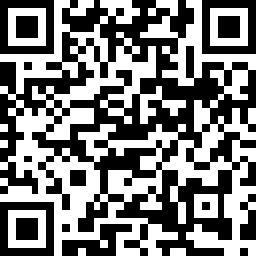 ---
---
---
Thank You
---
---
---