Diary of a Rock Balancer ::
---
Stone Balance Art created and photographed by Michael Grab — 09 February 2016 — Kaplankaya, Turkey ::
---
[smart-grid row_height="150″ mobile_row_height="100″ style="8″ captions_opacity="0.4″ font_type="google" google_font="Raleway" font_color="#E6E6E6″ font_weight="300″ title="false" share="false" hide_bars_on_mobile="false"]
[/smart-grid]
---
for a bit of size reference.. . .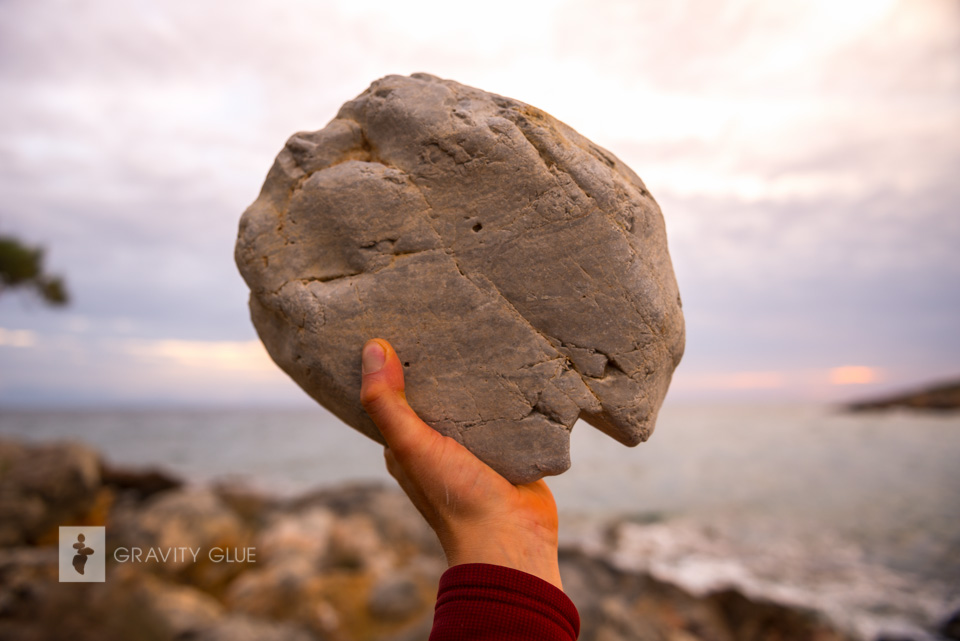 most people were a bit tripped out by the seemingly enormous size of this rock… when in reality, it was prolly the smallest top rock i used for any of my creations here at #Kaplankaya. also in the reference photo you can better see the small notch on which it sat…. the balance itself was still quite challenging and most sensitive to wind out of any others, mostly due to low friction rocks and the angle at which the top contact rested. also illustrates the creative dexterity of photography through simple manipulation of focal length and perspective. both photos shot at 24mm. so now you know!