Nearly 100 (if not more) heads 'glued' into the same mind-bending zero point = huge energy! at boulder creek festival 2015! :))
One of the "under the radar" skills that one develops with stone balance is an innate confidence and problem solving ability. No Bullshit. Today (24 May 2015): Case in Point . . .
---
~~~ PUBLIC SERVICE ANNOUNCEMENT!!! ~~~
****NOTE this issue has since been solved and rock balancing is ok to do in Boulder, CO, USA. Thanks Largely to this action! <3 ****
---
UPDATE: holy shit! maybe the support was more than i anticipated!! just got a call from the city attorney personally here in Boulder telling me that he has ordered the police to NOT cite rock balancing under the city codes i mentioned below!!!
WINNING!!!!!
THANK YOU everyone for the overwhelming support!!!! they must have gotten lots of calls!! haha :))
---
ORIGINAL POST:
For the past 7 years i have been creating this art in and around Boulder, Colorado, USA. nearly every day! it has become a huge part and long standing positive aspect of the local spirit of Boulder. I'm not the first, and i definitely will not be the last.
TODAY, one police officer (and 2 subordinates) has (have) decided that balancing rocks in Boulder, Colorado is now illegal, obscurely referencing two city codes about "destruction of public property" in relation to rocks.
Boulder city codes: 5-4-8, and 5-4-2
any local lawyers out there who want to support this case, please feel free to contact me through private message to discuss in more detail.
so now the police have belligerently taken it upon themselves to write tickets and/or arrest ANYONE balancing rocks in Boulder, CO
. and specifically threatened to ticket me and/or arrest me if they catch me in the future.
this is where i would really like ALL of your support and better yet, ACTION!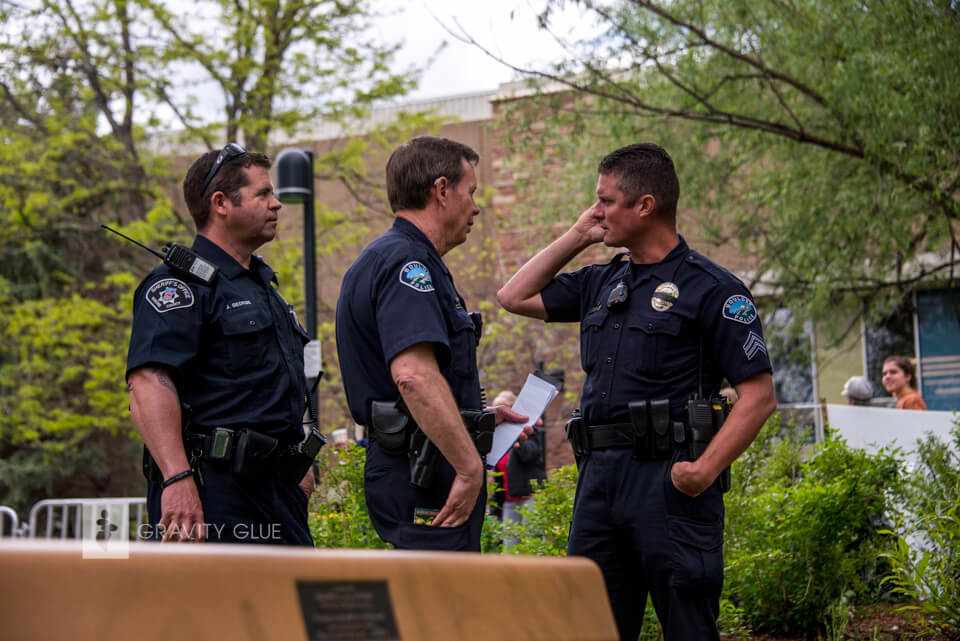 the email for the city council is [email protected]
i encourage as many people as possible (especially locals) to contact the city council here in Boulder and voice your support for this long standing tradition in Boulder. it is something that an overwhelming portion of the community supports (including several police officers throughout past experience) (also, you should have seen the crowds today at the boulder creek festival, after I decided to stand up and keep going. People were absolutely in awe of what i was making) Countless people commented that it was the coolest thing they saw at the entire Boulder Creek Festival. Boulder Creek Events you KNOW what's up!! also Elephant Journal! you know what's up too!
i also call on the
City of Boulder Colorado Government to take immediate action to revise the aforementioned city codes and allow this massively positive activity and long standing past time to continue without risk of police action. if the codes are really to be enforced to their full wording, then technically NO ONE is legally allowed to touch the creek. which is absolutely ridiculous.
I will go as public as necessary to expose this newfound, police-fueled, shortcoming of the City of Boulder.
worst case scenario, i leave Boulder permanently.
thanks to all for such huge support!
****NOTE this issue has since been solved and rock balancing is ok to do in Boulder, CO, USA. Thanks Largely to this action! <3 ****