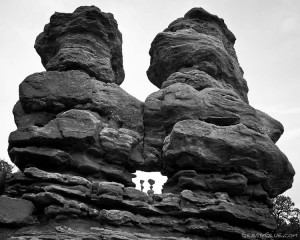 These images came about through some unplanned exploration at Garden of the Gods in Colorado Springs today… Amazing place to say the least.. The rock formations are unreal. And there are tons of examples of monumental earth-made stone balances.. As soon as i saw this formation, I was hooked. The earth possessed me (yet again) to record her magnificence..
also this top image makes me think of a good Jay-Z line from his debut album, "Reasonable Doubt" back in 1996…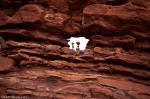 "My motto: stack rocks like Colorado."  ~ Jay-Z – "Can't Knock the Hustle"
This other photo is a balance I made over looking Garden of the Gods and the famous Pikes Peak.  I arrived to the top of a lookout spot just before getting to the park entrance.  No rocks in sight…. but LUCKILY, or maybe not surprisingly, I had a few stray rocks in my car trunk left over from my last art show…  The challenge in Colorado Springs is the increased prevalence of wind.  It is much more of a challenge to get pictures as balances usually collapse sooner after completion.
I also would like to wish a Happy Christmas to all those celebrating! or whatever else you might celebrate….either way, I hope everyone is in the company of loved ones… It's always nice to come down here to visit close family. :)